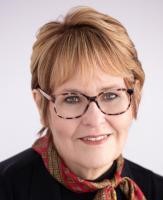 Founder and Principle, SoftwareCyber510K, LLC
Nancy Knettell, Founder and Principle of SoftwareCyber510K, LLC has over 30 years in Regulatory, Software Development, and Systems Engineering experience primarily in the Medical Device industry consulting to major Medical Device and IVD companies such as Cook Medical, Johnson and Johnson, ThermoFisher Scientific, Smith and Nephew, and Genomic Health.
Involvement for Nancy, in medical device development, is a personal issue as well. Having lost her father at an early age to heart disease, she now wants to work to help others facing such life threatening events by advancing the potential for life-saving medical devices through the use of quality based software engineering systems.