Processing, please wait
close
Free Webinar : Ensuring Compliance of Your Bioanalytical Method Validation with the 2013 FDA Draft Guidance
Ensuring Compliance of Your Bioanalytical Method Validation with the 2013 FDA Draft Guidance
Description
Why should you attend
Areas covered
Who will benefit
Speaker
The Bioanalytical Method Validation (Draft Guidance 2013) represents the Food and Drug Administration's current thinking on this topic and was published in September 2013. Since then, almost all regulated bioanalytical methods have been validated based on this guidance.
This guidance provides assistance to sponsors of investigational new drug applications (INDs), new drug applications (NDAs), abbreviated new drug applications (ANDAs), and supplements in developing bioanalytical method validation information used in human clinical pharmacology, bioavailability (BA), and bioequivalence (BE) studies requiring pharmacokinetic (PK) evaluation. This guidance also applies to bioanalytical methods used for non-human pharmacology/toxicology studies and preclinical studies.
This webinar will focus on the bioanalytical method validation to quantify drugs in biological matrices using LC/MS/MS.
Bioanalytical method validation includes various procedures which demonstrate that a particular analytical method used for quantitative measurement of analytes in a given biological matrix (such as urine, plasma, blood or serum) is reliable and reproducible for its intended use. It is essential to develop robust, fully validated bioanalytical methods so that results can be interpreted with the utmost confidence.
This webinar will focus on the implementation of best practices described in Bioanalytical Method Validation (2013 Draft Guidance) and their subsequent use to support routine analysis of clinical and non-clinical samples.
FDA guidelines for bioanalytical method validation.
Learning from the Crystal City FDA/Industry conference report.
Logistics of validation.
Development of a master plan and SOP for validation.
Preparation and use of reference standards and equipment.
Defining parameters and acceptance limits.
Defining validation experiments.
Considerations for Microbiological and Ligand-binding Assays.
To revalidate or not after method changes
Transferring and using the method for routine analysis
Managers and analysts in bioanalytical laboratories
QA managers and personnel
Validation specialists
Consultants, scientists, technologists, and engineers in the pharmaceutical industry.
Bioanalytical scientists
Biotech R&D staff
Outsourcing Professionals
Biopharmaceutical Consultants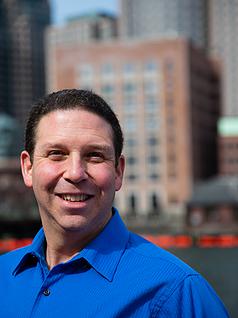 Brian A. Kirk, Ph.D. has been employed in both the biotech and pharmaceutical industries for over 20 years. He has a wealth of experience, working in the areas of synthetic organic, polymer, combinatorial and medicinal chemistries. He spearheaded the drug discovery efforts for multiple clinical candidates and successfully facilitated the tech transfer of the manufacturing processes from the bench into the pilot plant. He is highly knowledgeable in the areas of metabolic disease, oncology and cardiovascular disease, but has worked on numerous therapeutic targets during his tenure in industry.
Brian began his career at Pharmacopeia, where he designed and synthesized combinatorial libraries for numerous large pharma clients. He then went to work in the medicinal chemistry department at Merck Research Laboratories, holding positions of increasing responsibility during his tenure there. While at Merck, Brian served on the project team that developed Januvia, a drug NDA-approved for treatment of type 2 diabetes. After Merck, he then made the jump to the biotech industry in Boston, working in the chemistry department at Surface Logix. There, Brian held positions of increasing responsibility, eventually providing oversight of many discovery research efforts as well as GMP manufacturing campaigns for several clinical candidates. Most recently, Brian has been working as an independent consultant, heavily involved in compliance auditing for bioanalytical method validation and toxicology reports for small molecule clinical candidates.