Processing, please wait
close
Free Webinar : HIPAA Changes 2016
Description
Why should you attend
Areas covered
Who will benefit
Speaker
The objectives of this course will be to cover the 2016 changes and demonstrate from real life audits conducted by the Federal government what your highest risks are for being fined (some of the risk factors may surprise you). In addition this course will cover the highest risk factors for being sued by patients for wrongful disclosures of PHI. The course will also cover the manner in which patients are now using state laws to sue for wrongful disclosures. States are being encouraged by the Federal government to implement new laws to remedy their citizens.
HIPAA NOW HAS TEETH! Be prepared for what's new in 2016!
Protect your practice or business!
What factors might spurn a HIPAA audit? …are you doing these things?
Why are the Feds enforcing after all these years?
We will be discussing some of the changes taking place in Washington with the Health and Human Services in regards to the enforcement of the HIPAA laws already on the books. I will go over some of the new changes affecting covered entities and business associates. I will also be discussing factors might cause an unwanted visit or letter from the Office of Civil Rights and how to prepare for the audit and deal with the Federal and state governments.
Updates for 2016
Fines
Portable devices (BYOD)
Business associates and the increased burden
Breach notification
Paperwork that needs to be updated
Risk factors
Practice Managers
MD's and other Medical Professionals
Billing Companies
Transcription Companies
IT Companies
Answering Services
Home Health
Coders
Attorneys
Any Business Associates who work with Medical Practices or Hospitals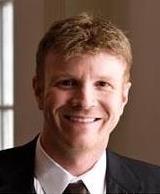 Brian L Tuttle, CPHIT, CHP, CBRA, Net+, A+, CCNA, MCP is a Certified Professional in Health IT (CPHIT), Certified HIPAA Professional (CHP), Certified Business Resilience Auditor (CBRA) with over 15 years' experience in Health IT and Compliance Consulting. Mr. Tuttle has worked all of those 15 years with MAG Mutual Healthcare Solutions and is now Senior Compliance Consultant and IT Manager with InGauge Healthcare Solutions (previously named MAG Mutual Healthcare Solutions). Almost all of Brian's clients are earned by referral with little or no advertising. Brian is well known and highly regarded in medical circles throughout the United States.
Mr. Tuttle vast experience in health IT systems (i.e. practice management/EMR systems, imaging, transcription, medical messaging, etc.) as well as over 17 years' experience in standard Health IT with multiple certifications and hands-on knowledge, Brian serves as compliance consultant and has conducted onsite risk assessments for over 500 medical practices, hospitals and business associates throughout the United States.