Home
>
Training
>
Recorded Webinars
> Auditing Physician Contracts Under the New 2016 Stark Rules.
Processing, please wait
close
Free Webinar : Auditing Physician Contracts Under the New 2016 Stark Rules.
Product id : IQW15C9037

Auditing Physician Contracts Under the New 2016 Stark Rules.
Description
Why should you attend
Areas covered
Who will benefit
Speaker
In this session Mr. Wolfe will provide an overview of the Stark Law and its 2016 changes. He will also discuss best practices for implementing and auditing physician compensation arrangements to minimize liability exposure and penalties, including conducting compliance audits, instituting policies, and establishing ongoing monitoring and review processes.
On October 30th CMS finalized a number of significant changes to the Stark Law that will be effective for the 2016 calendar year. With changes on the horizon, health care organizations should be monitoring and auditing their existing arrangements to ensure they are compliant with Stark's technical requirements and key tenets of defensibility (e.g., fair market value, commercial reasonableness, and not taking into account designated health service referrals, etc.) in case their physician contracts are ever challenged.
General Stark Law overview.
The requirements for compliance with key regulatory exceptions.
Summary of the upcoming changes to the Stark Law for 2016.
A discussion of the audit process and how to resolve issues that may arise.
In-House Counsel
Health Care Compliance Officers
Health Care Human Resources
Health Care CFOs
Health Care Executives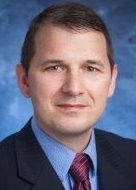 Joseph Wolfe is an attorney with Hall Render, the largest health care focused law firm in the country. He provides advice and counsel to some of the nation's largest health systems, hospitals and medical groups on a broad range of regulatory, operational and strategic matters. He regularly counsels clients on a national basis regarding compliance-focused physician compensation strategies. He is a frequent speaker on issues related to the physician self-referral statute (Stark Law), hospital-physician transactions, physician compensation governance and health care valuation issues. Before attending law school at the University of Wisconsin, he served as a combat engineer in the United States Army.
People also viewed :