Processing, please wait
close
Free Webinar : FDA's "Unlikable" Regulation of Promotional Social Media
FDA's "Unlikable" Regulation of Promotional Social Media
Description
Why should you attend
Areas covered
Who will benefit
Speaker
Facebook, Twitter, blogs and chat rooms provide firms with a quick and nimble vehicle to reach potential and current customers to promote their products. Delivering a promotional message is cost efficient and ideally create a viral buzz or interactive forum that exponentially multiples a message. The format, content and technology seem like a marketing departments dream. That is not the case for regulatory affairs managers. Using social media to promote a product is more like a swamp of regulatory uncertainty. The FDA's regulation of social media and promotional speech is not clear and in legal limbo. So how do firm's stay out of FDA's swamp? Marketing departments and regulatory affairs managers need common criteria to make decisions that are meaningful for their business.
This webinar will provide pointers on the basic and subtle ways to manage your marketing activity and gauge what regulatory risks your business is willing to accept. You will learn how marketing directors, regulatory affairs managers and consultants can chart a path with some sense avoiding regulatory quicksand. The details of each product become critical in terms of how far you can take advantage of social media. What you say or don't say and how you say it can lead trouble. How you clear up misinformation must follow a very narrow line of thinking. How you maneuver through a website or interact with customers is under FDA scrutiny. The webinar will provide information that can help you chart your own promotional path through social media.
With information from this webinar, you can step back and rationally evaluate your firm's regulatory program for promoting your products via social media. You will find out what you should do and what you should not do in order to lower the risks of the FDA saying you violated the law.
•
Clarify the FDA's guidance regarding the use of social media
•
How to work with different internet formats and limitations
•
Learn about relevant principles of cognitive psychology that the FDA uses
•
See how sales and marketing play a central role, for better or worse
•
How to look for legal changes in the FDA's authority
•
Business Planning Executives
•
In-house Legal Counsel and Contract Specialists
•
Business Acquisition Executives
•
Owners of New or Developing Import/Export Firms
•
International Trade Managers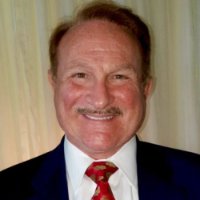 Casper (Cap) Uldriks, through his firm "Encore Insight LLC," brings over 32 years of experience from the FDA. He specialized in the FDA's medical device program as a field investigator, served as a senior manager in the Office of Compliance and an Associate Center Director for the Center for Devices and Radiological Health. He developed enforcement actions and participated in the implementation of new statutory requirements. His comments are candid, straightforward and of practical value. He understands how FDA thinks, how it operates and where it is headed. Based on his exceptionally broad experience and knowledge, he can synthesize FDA's domestic and international operational programs, institutional policy and thicket of legal variables into a coherent picture. Professional credentials: JD – Suffolk University, licensed in Massachusetts and the District of Columbia; M.Div in psychology – Boston University with internship through Harvard University.