Processing, please wait
close
Free Webinar : Menu Labelling: Knowing the Requirements and Available Options to Achieve Compliance
Menu Labelling: Knowing the Requirements and Available Options to Achieve Compliance
Description
Why should you attend
Areas covered
Who will benefit
Speaker
Unlike packaged foods that are labelled with nutrition information, foods in restaurants, for the most part, do not have nutrition information that is readily available when ordered. Hence, the need for FDA nutrition - disclosure rules for restaurants to enable consumers make healthier food choices. The compliance date for the new rule is December 1, 2015. This 90-minute webinar will simplify what you need to do in order to comply
This webinar will highlight the in depth exploration of the new rules. You will learn how to make calorie and nutrient declarations using the principle of reasonable basis.

You will learn how to calculate serving sizes and declare correct calorie counts for standard menu items. Accurate labelling requires correct information, this session will discuss how and where to source information for the labels. Above all, the webinar will equip you with the skills to generate enough data to support your position and demonstrate that you are doing the most to keep your information accurate.
Who's affected?
Foods covered & Foods not covered
Preparing for compliance
Nutrient content determination - Calculated & Chemical Testing
Case studies
Rounding Vs Unrounded calorie count
Serving size
Format for declaring calories
Validating your claims
Beyond compliance
Owners of SME's
R & D
VPs of operation and quality in food companies
Specification developers
Catering Managers / Chefs
Food packaging suppliers
Local authority personnel (EHO)
Food Safety Auditors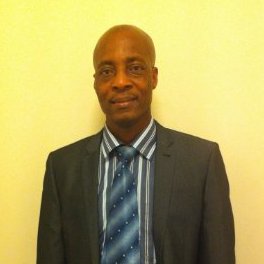 Rotimi Toki , is principal of Rottoks Food Safety Management Consulting Services Limited. He has provided services to some of the top brands in food service and manufacturing sectors. Rotimi specializes in Quality Systems Audit, developing an integrated food safety management system based on HACCP principles. He has more than 20 years of experience. He works with industry in applying the principles of quality and food safety management. He has been an integral part of raising industry standard and helping manufacturers achieving Quality certifications.
He has worked at many senior Technical, Operational and Quality levels within the Food Industry in Ireland , Nigeria and the UK, namely, Brian Munro, Cuisine de France, Tesco and Marks & Spencer gaining valuable hands on experience which he bring seamlessly into every training course. Rotimi, is a Food Technologist, a certified food safety trainer and Safefood360 certified partner. He has a Master degree in Food Safety Management from Dublin Institute of Technology.