Home
>
Training
>
Live Webinars
> Excel Techniques for HR, Benefits and Compensation Professionals
Processing, please wait
close
Free Webinar : Excel Techniques for HR, Benefits and Compensation Professionals
Product id : IQW15C8644

Excel Techniques for HR, Benefits and Compensation Professionals
Speaker

: Melissa Esquibel

Schedule

: Wednesday, April 26, 2017 | 10:00 AM PDT | 01:00 PM EDT

Change Timezone

:

Duration

: 90 Mins

Level

: Basic & Intermediate & Advanced
Purchase options
Description
Why should you attend
Areas covered
Who will benefit
Speaker
This course will cover techniques that address the four major phases of working with human resources and compensation information.
Data Clean-up/Scrubbing
Augmentation (Taking what you get and making it into what you need)
Analysis
Reporting
We begin with the tools you have at your fingertips to "break apart" combined data fields to enable proper analysis. And, since your data arrives in various formats, we'll look at various ways to attack the problem, no matter how messy it is.Then, we look at formulas and functions which can interpret the data you get and turn it into useful information. We'll go from the basics of IF and VLOOKUP to the various ways to round and computer date intervals without the nagging doubt of "close enough".
Next, we'll concentrate on leveraging tables, pivot tables and troubleshooting tips to set you up for success when it comes to delivering quality, comprehensive reports that lead decision-making in the right direction.
Best of all, this course meets you where you are with your Excel skills. Whether or not you're an ace formula builder or pivot table pro, you'll come away with the tools for which you've been looking all these years. For those with a bit more experience, we'll take some familiar techniques and help you extend them to deal with data issues you previously thought were impossible to tackle efficiently.
Your data comes from everywhere, in multiple formats and from various sources. Out of that pile of data, you have to come up with the comprehensive reports, decision support and transactional information that represent the foundation of your business: paying your people. But, slogging through multiple spreadsheets, manually ticking and tying them together and then worrying that you're 100% accurate in your work is non-productive and ultimately, a misuse of your talent as a human resource,benefits and/or compensation professional.
This course will uncover the tips, tricks, secrets and shortcuts to making your data do what you want it to do and faster than you ever thought possible. And best of all you'll learn why faster, at least in this case, IS more accurate.
Data Tools
Text Functions
Conditional Formulas
Look-up Formulas
Pivot Tables
Date Math and Date Functions
Rounding
Formula Troubleshooting
Data Analysis
Charts and Graphs
Conditional Formatting
Human Resources Manager
Human Resources Generalist
Payroll Manager
Payroll Assistant
Director of Human Resources
Accounting Manager
Controller
Comptroller
Accounting Supervisor
Benefits Coordinator
Manager of Compensation and Benefits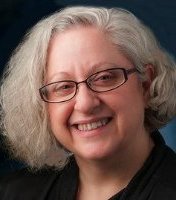 Melissa Esquibel specializes in technology training, empowering users to be effective with their office productivity tools. As a Microsoft Certified Trainer (MCT) with more than 25 years in business application technology, Melissa has a unique ability to make learning programs enjoyable AND valuable.
Her consulting career spans banking, manufacturing, telecommunications, energy, and insurance, which allows her to provide real-world examples and applications. She has enabled everyone from rocket scientists to real estate brokers to put the "productive" back in office productivity software. Melissa graduated summa cum laude from Strayer University with a Bachelor of Business Administration, majoring in Legal Studies.
People also viewed :