Home
>
Training
>
Live Webinars
> Conducting Workplace Investigations
Processing, please wait
close
Free Webinar : Conducting Workplace Investigations
Product id : IQW15C8543

Conducting Workplace Investigations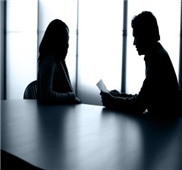 Speaker

: Ed Krow

Schedule

: Thursday, April 27, 2017 | 10:00 AM PDT | 01:00 PM EDT

Change Timezone

:

Duration

: 75 Mins

Level

: Basic & Intermediate
Purchase options
Description
Why should you attend
Areas covered
Who will benefit
Speaker
Conducting workplace investigations is one of the most challenging duties that HR professionals must take on. Workforce demographics are shifting. New laws are constantly popping up. Managers make mistakes because they aren't properly trained or they're under pressure to resolve complaints quickly. Employees are more aware of their rights. A properly conducted investigation - one that is prompt, thorough and impartial, can help defend a company should a lawsuit be filed later. By ensuring a fair investigative process, HR professionals also can help build morale and trust among employees.
With ever increasing federal enforcement, one of the biggest concerns for HR professionals and business owners is compliance. This webinar will address the issues and present options for corrective actions in the workplace.
Attendees will:
be able to implement the 9 key steps in any investigation
learn how to create an investigation plan
determine the contents needed in the investigation report
HR Manager
HR Generalist
Business Owner
HR Business Partner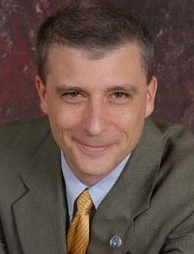 Ed Krow, SPHR, CCP, SHRM-SCP, CHCM, of TurboExecs partners with results-oriented, small and medium businesses that are struggling with financial chaos, such as out-of-control growth, a sudden terrifying decline in revenues or profits, or people problems that are having a negative impact on the business.
He helps them put in place training, compliance and compensation systems so they avoid legal issues while offering both development opportunities and competitive packages that incentivize performance in alignment with their business goals. Ed's clients often refer to him as their "Safety Net," because he keeps them from falling into HR traps and eliminates HR headaches.
When he's not working with clients, Ed can be found teaching at Millersville University or be speaking at Human Resources conferences, seminars, and professional development sessions.
People also viewed :