Home
>
Training
>
Live Webinars
> Fiduciary Risk and Fiduciary Risk Management
Processing, please wait
close
Free Webinar : Fiduciary Risk and Fiduciary Risk Management
Product id : IQW15C8540

Fiduciary Risk and Fiduciary Risk Management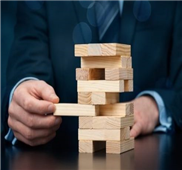 Speaker

: Robert Geary

Schedule

: Thursday, July 27, 2017 | 10:00 AM PDT | 01:00 PM EDT

Change Timezone

:

Duration

: 60 Mins

Level

: Basic & Intermediate & Advanced
Purchase options
Description
Why should you attend
Areas covered
Who will benefit
Speaker
All firms and persons acting in a fiduciary capacity with respect to a function they perform must fully understand the duties and responsibilities of serving in a fiduciary capacity, what constitutes fiduciary failure and the consequences of such failure. It is, therefore, imperative that fiduciaries understand the risks associated with being a fiduciary, the conditions that can give rise to a fiduciary risk event and the risk management processes that should exist to manage fiduciary risk. This presentation will provide:
An understanding of fiduciary roles and fiduciary risk
An understanding of fiduciary risk conditions and fiduciary risk events
An understanding of fiduciary risk consequences
An understanding of fiduciary-like responsibilities
An understanding of potential causes of fiduciary risk events within fiduciary functions
A particular focus on suitability and disclosure as potential causes of fiduciary risk events
In addition, it will also identify the functions that contain fiduciary responsibilities, site the laws and regulations that govern fiduciary activities and address the recent new DOL Fiduciary Rule.
Individuals that should attend this training are persons who serve in a fiduciary capacity as individuals or as members of a fiduciary activity within the business as well as individuals who serve in a senior management, risk management, compliance or audit oversight capacity of activities with fiduciary responsibilities. This training would also be of value to regulators who also must address businesses with fiduciary activities under their supervision as well as colleges and universities with risk management as part of a degree curriculum.
Fiduciary duties and fiduciary risk
Fiduciary risk conditions and fiduciary risk events
The nature of fiduciary risk consequences
Fiduciary-like responsibilities
Functions/activities that contain fiduciary responsibilities
Laws and regulations that govern fiduciary activities
Potential causes of fiduciary risk events within fiduciary functions
A detailed review of suitability and disclosure standards
A review of the US Department of Labor (DOL) recent new rule that addresses the fiduciary responsibilities of certain broker/dealer business activities
Asset Managers
Relationship Managers
Investment Managers
Private Banks
Senior Management
Risk Managers and Compliance Officers
Auditors
Commercial Banks
Personal Trust Officers
Corporate Trust Officers
Investor Services Officers
Broker/Dealers
Trustees
Investment Advisors & Insurance Agents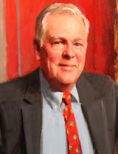 Robert Geary is the founder of Greenwich Risk Management Advisory Services, LLC, and serves as the principal consultant on many of the firm's consultancy mandates. He has been a banking and finance industry professional for 41 years and has spent 34 years with JP Morgan Chase & Co in various roles pertaining to senior treasury, financial market, asset management and risk management.
Earlier in his career, Mr. Geary managed Chase Manhattan Bank's Euro and other offshore funding activities and was the bank's first Asia/Pacific area treasury and financial markets executive located in Hong Kong. There for five years, he had overall functional management responsibility for the treasury, currency trading/sales activities and securities portfolios of Chase's branches in nine countries in the region that included the major centers of Japan, Hong Kong and Singapore.
He has served on the board of directors of Chase Manhattan Overseas Banking Corporation as well as on numerous senior committees that included Chase's Portfolio and Investment Strategy Committee, Tax Committee, International Asset/Liability Management Committee, Chase Investment Policy Committee, and Capital Markets & FX Risk Management Committee. Prior to joining Chase, he held positions at Chemical Bank, Chrysler Financial Corporation and National Bank of North America. Mr. Geary holds a BA degree in economics from Pace University and did graduate studies in finance at New York University Graduate School of Business. He is also currently a member of the Executive Advisory Board of St. John's University Department of Accounting and Taxation.
People also viewed :