Home
>
Training
>
Live Webinars
> Time Management with Outlook Calendars and Tasks
Processing, please wait
close
Free Webinar : Time Management with Outlook Calendars and Tasks
Product id : IQW15C8341

Time Management with Outlook Calendars and Tasks
Speaker

: Melissa Esquibel

Schedule

: Wednesday, May 3, 2017


10:00 AM PDT | 01:00 PM EDT

Change Timezone

:

Duration

: 90 Mins

Level

: Basic & Intermediate
Purchase options
Description
Why should you attend
Areas covered
Who will benefit
Speaker
You probably use calendars in Outlook to keep track of meetings and appointments. But, do things sometimes seem like they're getting away from you? Are scheduling conflicts and missed meetings just a fact of your work life? Here's some help.
In this session, we will explore the Calendar app completely, covering ways to visualize calendar data and optimize calendar use. You'll see clever ways for you to set up your calendar to give you visual cues as to where your time is going and how to schedule intelligently to accommodate commuting to appointments, and normally unscheduled items like pre- and post-meeting activities. You'll also see different ways to work with others to schedule time, including the scheduling assistant and calendar sharing permissions. Discover the "free time trap" that can cause scheduling conflicts and how recurring meetings can be replaced with "repeatable" ones, using Quick Steps.
In the Tasks section, we'll go beyond just how to create to-do items, but how to actually set up Outlook as a Project Manager. How to collaborate on tasks and the different options for delegating work. Learn the traps of assigning tasks and how to work with other apps like SharePoint and OneNote to make working with others easier. You'll discover how to turn Outlook from a work creator into a time saver by knowing the right ways to utilize calendar and task functionality.
Your workday is subject to a feeding frenzy of time commitments and time wasters. It starts when you open Outlook. There are two powerful features you can use to keep you on track and optimizing your time. Even the most veteran users of Microsoft Outlook will learn tips, tricks and tools they never knew existed. These secrets will reduce duplication of effort, allow you to use your calendar data as a resource, rather than just a daily agenda. They will also allow you to use Outlook as a project management tool, rather than just a replacement for sticky notes or a legal pad with your daily to do items.
The difference between calendar items and why it's important
How to prepare your meeting attendees to make the most of the expensive time
Scheduling time with others without guesswork
Using categories to make your calendar a visual tool rather than just an information store.
How to apply categories in Tasks to give you the ability to manage multiple projects at the same time.
Better ways to schedule recurring meetings
Alternatives to assigning tasks and losing control of the task item
Administrative Professional
Administrative Assistant
Manager
Supervisor
Tech Support
Help Desk
Operations Manager
Office Coordinator
Project Officer
Project Coordinator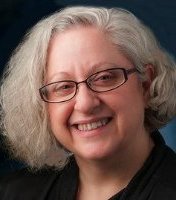 Melissa Esquibel specializes in technology training, empowering users to be effective with their office productivity tools. As a Microsoft Certified Trainer (MCT) with more than 25 years in business application technology, Melissa has a unique ability to make learning programs enjoyable AND valuable.
Her consulting career spans banking, manufacturing, telecommunications, energy, and insurance, which allows her to provide real-world examples and applications. She has enabled everyone from rocket scientists to real estate brokers to put the "productive" back in office productivity software. Melissa graduated summa cum laude from Strayer University with a Bachelor of Business Administration, majoring in Legal Studies.
People also viewed :