Home
>
Training
>
Live Webinars
> Six Approaches to Summing Excel Data
Processing, please wait
close
Free Webinar : Six Approaches to Summing Excel Data
Product id : IQW15C8338

Six Approaches to Summing Excel Data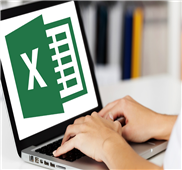 Speaker

: David Ringstrom

Schedule

: Wednesday, April 26, 2017 | 10:00 AM PDT | 01:00 PM EDT

Change Timezone

:

Duration

: 90 Mins

Level

: Intermediate
Purchase options
Description
Why should you attend
Areas covered
Who will benefit
Speaker
In this presentation, Excel expert David Ringstrom, CPA, explains six worksheet functions—SUM, SUBTOTAL, AGGREGATE, SUMIF, SUMIFS, and SUMPRODUCT—that are available for summing data in Excel. David covers the pros, cons, and limitations of each type of worksheet function as well as suggested uses for each.He also shares how to create more flexible formulas using the INDIRECT and OFFSET functions, and how to quickly and easily verify sums and totals.
David will demonstrate techniques from Excel 2016, but his detailed handouts identify differences in Excel 2007, 2010, 2013, and 2016 when needed. His webcasts are fast-paced, and attendees often are surprised at the amount of ground he covers in a session. He welcomes participants' questions, so come ready to pick his brain. David's detailed handouts, with numbered steps, serve as reference material you can utilize going forward. He also provides an Excel workbook that includes most of the examples he uses during the webcast.
After attending the webcast, participants will be equipped to:
Apply the INDIRECT and OFFSET functions to create more flexible formulas
Define two different contexts for Excel's SUMPRODUCT function
Identify how to use SUBTOTAL to streamline summing multiple areas of a spreadsheet
Recall how to save time when aggregating data
Apply a wildcard character to summarize data based on a partial match
Define how to improve the integrity of Excel's SUM function
Apply the SUMPRODUCT function to sum values
Recall how to reference data from one or more accounting periods
Identify how to verify sums and totals using your mouse
Comparing the AGGREGATE function in Excel 2010 and later to the SUBTOTAL function available in all versions of Excel
Learning the array of functionality that the SUMPRODUCT function offers
Inserting totals into lists with a few mouse clicks by way of Excel's SUBTOTAL function
Learning a simple design technique that greatly improves the integrity of Excel's SUM function
Summing disparate sections of a spreadsheet quickly with the SUBTOTAL function
Saving time when aggregating data from multiple worksheets with Excel's INDIRECT function
Transforming SUM, MIN, and MAX into multi-criteria array formulas
Using a wildcard character with SUMIF to summarize data based on a partial match
Using Excel's OFFSET function to dynamically reference data from one or more accounting periods
Using the SUMIF function to summarize data based on a single criterion
Using the SUMIFS function to sum values based on multiple criteria
Using the SUMPRODUCT function to count the number of # sign errors in a worksheet
Verifying sums and totals quickly by simply selecting cells with your mouse
Accountants
CPAs
CFOs
Controllers
Excel User
Income Tax Preparers
Enrolled Agents
Financial Consultants
IT Professionals
Auditors
Human Resource Personnel
Bookkeepers
Marketers
Government Personnel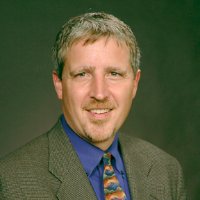 David H. Ringstrom, CPA, is an author and nationally recognized instructor who teaches scores of webinars each year. His Excel courses are based on over 25 years of consulting and teaching experience. David's mantra is "Either you work Excel, or it works you," so he focuses on what he sees users don't, but should, know about Microsoft Excel. His goal is to empower you to use Excel more effectively.
People also viewed :