Home
>
Training
>
Live Webinars
> OSHA Top 10 List of Most Frequent Citations: Lessons To Be Learned
Processing, please wait
close
Free Webinar : OSHA Top 10 List of Most Frequent Citations: Lessons To Be Learned
Product id : IQW15C8329

OSHA Top 10 List of Most Frequent Citations: Lessons To Be Learned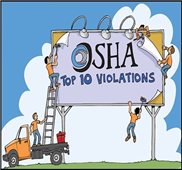 Speaker

: Michael J. Aust

Schedule

: Tuesday, April 25, 2017 | 11:30 AM PDT | 02:30 PM EDT

Change Timezone

:

Duration

: 60 Mins

Level

: Intermediate
Purchase options
Description
Why should you attend
Areas covered
Who will benefit
Speaker
What if you were given a roadmap to avoid the most frequent cited violations observed by OSHA's Compliance Safety and Health Officers, would you take it? Of course you would to ensure your organization does not have similar compliance gaps.
This webinar will provide the roadmap as we will review the top ten list of most frequent cited regulations.
Every year OSHA publishes their top ten most frequent cited violations. You should attend this webinar to learn about what the fiscal year of OSHA is, what regulations are most frequently cited and how you can incorporate this annual list of the top ten into your organization's auditing and inspection program.
By attending this webinar, you can ensure that your organization does not have similar compliance gaps as listed in the top ten list.
An explanation of the Top 10 list and OSHA's Fiscal Year
A review of the Top 10 List
How to incorporate the Top 10 list into an audit and inspection program to conduct a gap analysis
Tips on how to incorporate the Top 10 list into a training program
Attorneys
Plant Managers
Plant Foremen
Safety Committee Member
Engineers
Operations Managers
Construction Foreman
Occupational Safety Consultants
HR Managers
General Industry business owners
Construction business owners
Plant Supervisors
Subcontractors
Project Managers
Safety Managers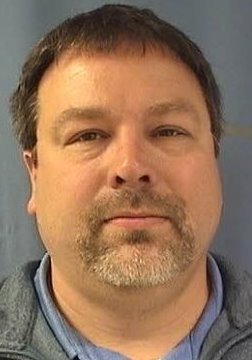 Mr. Aust is the President and Owner of 1030 Communications, LLC; an occupational safety environmental training and consulting firm based in Amboy, Indiana. Mr. Aust has a Master of Science in Occupational Safety, Health and Environmental Management and is a Certified Environmental Compliance Manager #5678. Mr. Aust also served as the management representative for various safety and environmental management systems throughout his career. He is an Authorized OSHA Outreach Instructor for both General Industry and Construction Industry and is a published author and content contributor for many safety and environmental publications.
Michael has provided safety and environmental management expertise and regulatory compliance to a variety of industries since 1995. His extensive experience in the safety, environmental and health field has been earned from working in a variety of different types of organizations within the private sector. He has developed and implemented safety management systems for organizations without such processes and has helped mature management systems for Fortune 50 and Fortune 100 companies.
People also viewed :