Processing, please wait
close
Free Webinar : Managing Generational Crowding
Managing Generational Crowding
Description
Why should you attend
Areas covered
Who will benefit
Speaker
This presentation will explore how to successfully engage each member of the workforce by the common ground that plays to each generation's strength.The path to business success is engaging and empowering each member of the workforce. A communication system that has "something for everyone" is the key to creating a competitive advantage in the marketplace.
Picture this: Claire, a manager in her late 20s, supervises a department of men who are older than her father. Tom, who's in his early 50s, just transferred into a department where his colleagues are younger than his children. Myra, age 68, recently came out of retirement to work part-time several days each month.Sound like your organization? The American workforce has never been more diverse. Managing this generational mix can be a daunting task for any HR professional.
Identify key motivational factors of each generation represented in today's workplace
Learn the generational workplace clash points and how to manage them
Develop a plan to build on each generation's strengths while appreciating their differences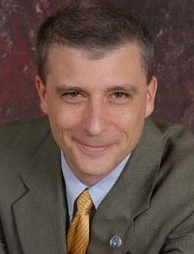 Ed Krow, SPHR, CCP, SHRM-SCP, CHCM, of TurboExecs partners with results-oriented, small and medium businesses that are struggling with financial chaos, such as out-of-control growth, a sudden terrifying decline in revenues or profits, or people problems that are having a negative impact on the business.
He helps them put in place training, compliance and compensation systems so they avoid legal issues while offering both development opportunities and competitive packages that incentivize performance in alignment with their business goals. Ed's clients often refer to him as their "Safety Net," because he keeps them from falling into HR traps and eliminates HR headaches.
When he's not working with clients, Ed can be found teaching at Millersville University or be speaking at Human Resources conferences, seminars, and professional development sessions.