Home
>
Training
>
Live Webinars
> Quality Assurance Requirements, Responsibilities and Expectations
Processing, please wait
close
Free Webinar : Quality Assurance Requirements, Responsibilities and Expectations
Product id : IQW15C8941

Quality Assurance Requirements, Responsibilities and Expectations
Speaker

: Kenneth Christie

Schedule

: Monday, March 12, 2018 | 10:00 AM PDT | 01:00 PM EDT

Change Timezone

:

Duration

: 90 Mins

Level

: Basic & Intermediate
Purchase options
Description
Why should you attend
Areas covered
Who will benefit
Speaker
This webinar first highlight the regulatory requirements of the quality system as found in both the US FDA regulations and those found in the Health Canada GMPs. The webinar will also examine the differences between Quality Assurance and Quality Control and the responsibilities of each. Quality System topics to be covered in addition to the regulatory requirements include personnel training, data integrity and quality expectations for laboratories, handling of deviations and OOS results, maintenance of an effective quality system through the establishment of CAPA and change control procedures and the importance of routine internal audits and audits of critical suppliers. Finally, the webinar will focus on the need to establish and adhere to procedures that address all of the topics listed above.
It is no surprise to anyone who reviews regulatory citations to notice the number of deficiencies cited that are associated with quality systems. Today, the basis for all FDA audits both within the US and internationally is based on the quality systems approach and the six systems that comprise it. Whether the audit is a full or partial audit, the quality system within a company will always be inspected. This webinar will define the basic items that an effective quality system should demonstrate. As a basis for regulatory audits, the quality system, its procedures and their implementation are reviewed to help verify the level of effectiveness in assuring consistent control and quality of materials, components and final product.
Understanding the regulatory requirements for a quality systems and their importance
Reviewing the 10 most common cited GMP deficiencies for drug manufacturers
Understanding the benefits of audits both internal and supplier
Importance of CAPA and change control as activities that help assure maintenance of an effective quality system
Importance of procedures, their accuracy and adherence to them
Learning the expectations for personnel training and training of management as well
Review of Regulatory requirements for the quality organization within companies. Will examine current FDA (21 CFR parts 210-211 and 820) and Health Canada requirements
Discuss the importance of audits as a means of assuring compliance and the ability of the Quality System to meet its responsibilities
Learning the importance of personnel training, its frequency and requirements that it applies to all levels of personnel within the company
Importance of investigating deviations and OOS results and their impact on affected lots
How CAPA and change control processes are considered critical to maintain an effective quality system
Discuss current concerns by FDA and EU auditors regarding "operator error" when listed as the "root cause" for deviation investigations
Review the most common GMP deficiencies cited by the FDA and EU inspectors during 2014. Learn what quality systems are found most deficient
Quality Assurance
Documentation and Technical Writing
Compliance Auditing
Change Control
Quality Control
Validation
Analytical Laboratories
Regulatory Affairs
Training
Manufacturing
Consultants
Contract Services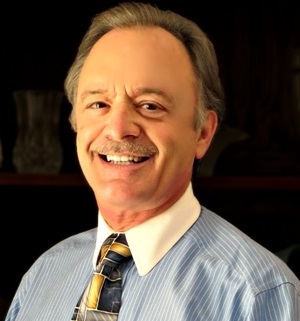 Kenneth Christie has over 30 years of sterile manufacturing and regulatory GMP consulting experience in the areas of quality assurance and validation management in the pharmaceutical and biotechnology industries. Mr. Christie is currently the Chief Operating Officer for VTS Consultants, Inc., located in Amherst, MA. His responsibilities specifically include quality system auditing, GMP training and serving as a subject matter expert for aseptic manufacturing processes, medical devices, APIs and solid dosage processing equipment, utilities and systems on a global basis. He also performs vendor audits, site pre-approval inspections and assists clients with addressing and correcting regulatory observations.
Mr. Christie was the validation manager at Parke-Davis' Sterile Products Facility where he was involved in the review and approval of all facilities, equipment, and system commissioning/qualification activities. He had routine interaction with the FDA and European inspectors (EMEA), corporate management and third party contract manufacturing representatives to defend validation practices and to assure regulatory compliance for the manufacture of aseptically produced products. Mr. Christie is a speaker and trainer for several professional organizations in the US, Canada, Europe and Asia and is a published author of several articles dealing with the challenges of aseptic processing. Additionally, he serves as a member of the ISPE's Professional Certification (PCC) Commission as an Examination Development Committee (EDC) member.
Mr. Christie has a BS degree in biology from Shippensburg State University (PA) and an executive MBA degree from Michigan State.
People also viewed :