Processing, please wait
close
Free Webinar : Managing Cost and Length of Stay: The New CMS Efficiency Measure
Managing Cost and Length of Stay: The New CMS Efficiency Measure
Description
Why should you attend
Areas covered
Who will benefit
Speaker
The Centers for Medicare and Medicaid Services (CMS) continue to add elements to the value based purchasing measures. One that applies very closely to the work of case management is the "Efficiency measure". This measure penalizes hospitals that do not fall within national ranges for length of stay and cost of care for Medicare patients. Your hospital will be compared to all other hospitals in the United States in terms of your spending per Medicare beneficiary. Never has cost containment and length of stay been more critical than with this new measure.
This program will review the main elements associated with the Efficiency Measure from CMS. Since your case management department may have the biggest impact on reducing cost and length of stay, learn strategies for doing this through the lens of care coordination. Other strategies for managing your hospital's length of stay will be discussed. Also discussed will be issues of cost across the continuum that affect your hospital's efficiency score. You will learn how to find your hospital's score as well as how to compare yours to competitors.
As one of the elements of health care reform, The Centers for Medicare and Medicaid Services (CMS) has implemented a course of action aimed at bringing Medicare to a break-even budget. The elements that we are now familiar with include the 'clinical processes of care', 'outcomes' (which include readmissions, deaths and complications), 'the patient experience of care' and now the "efficiency measure". The "Spending per Medicare Beneficiary Measure" or the 'efficiency measure' brings much of the work of case management to the surface yet again. This measure focuses on length of stay and spending per a beneficiary episode, two elements that case management plays a critical role in controlling and managing.
Medicare's purpose in applying this measure is to encourage hospitals to be more cost efficient by providing financial incentives to hospitals based on their performance. CMS also hopes to increase the transparency of care for consumers and recognize hospitals that are involved in providing high quality care at lower cost.
The Value-Based Purchasing domains
The definition and scoring used for the CMS Efficiency Measure
Care coordination's impact on length of stay and cost
Five key elements of care coordination
Elements impacting on length of stay
Strategies for evaluating your hospital's own areas of inefficiency
Director of Case Management
Case Managers
Social Workers
Vice President of Case Management
Director of Quality
Nursing Director
Nursing Vice President
Hospitalist
Physician Advisor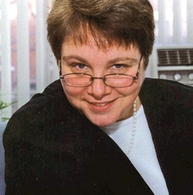 Toni G. Cesta, Ph.D., RN, FAAN is Partner and Health Care Consultant in Case Management Concepts, LLC, a consulting company which assists institutions in designing, implementing and evaluating acute care and community case management models, with an eye on structure, process and outcome measures for nurse case managers and social workers.
The author of nine books, and a frequently sought after speaker, lecturer and consultant, Dr. Cesta is considered one of the primary thought leaders in the field of case management. Among her books are included the "The Case Managers Survival Guide" and "Core Skills for Hospital Case Managers".
Dr. Cesta writes a monthly column called "Case Management Insider" in the Hospital Case Management newsletter in which she shares insights and information on current issues and trends in case management. She is a past commissioner for the Commission for Case Management Certification. She has held positions as Senior Vice President, Corporate Vice President, Director of Case Management and professor of case management.