Processing, please wait
close
Free Webinar : Interdisciplinary Care Rounds: A Necessity For Effective Case Management
Interdisciplinary Care Rounds: A Necessity For Effective Case Management
Description
Why should you attend
Areas covered
Who will benefit
Speaker
This webinar will identify the key stakeholders needed for effective interdisciplinary rounds. It will review the best practice rounding processes including scripting and time management. Following this we will discuss how to hardwire your rounding process so that it remains timely and efficient. The roles of each team member will be included as well as how to involve the patient and family in the bedside rounding process. Also important is the documentation of rounds either during or after they occur, so suggestions for effective documentation as well as a template for documentation will be included. Finally, strategies for how to evaluate your rounding process through outcomes metrics will round out this jam-packed program.
Many hospitals either have no rounding process or have a dysfunctional process. Sometimes rounds can take hours as they are combined with medical teaching rounds or change of shift report. Therefore it is important that organizations understand the best practices in interdisciplinary care rounds, particularly walking rounds. This program will focus on the roles of each team member in the rounding process. Included will be the physician, the resident or hospitalist, the staff nurse, the case manager, the clinical pharmacist and the documentation improvement specialist. Other communication strategies to be covered will include patient care conference, huddles, and internal transfers. Also included will be strategies for planning for rounds and how to script the team members to optimize the time spent discussing each patient. Key structural points for you to include while developing your own rounding process will also be included.
Joint Commission Safety Standard #2
Vertical versus horizontal communication
Crucial conversations
Patient care conferences
Huddles
Internal patient transfers
Walking rounds
Walking versus bedside rounds
Key members of the rounding team
Key structural points
Scripting
Daily goals
Engaging patients and families
Case manager rounds
Talking points
Walking rounds check list
Director of Case Management
Case Managers
Social Workers
Vice President of Case Management
Director of Quality
Nursing Director
Nursing Vice President
Hospitalist
Physician Advisor
Physical Therapists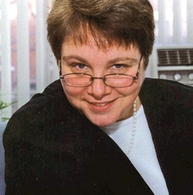 Toni G. Cesta, Ph.D., RN, FAAN is Partner and Health Care Consultant in Case Management Concepts, LLC, a consulting company which assists institutions in designing, implementing and evaluating acute care and community case management models, with an eye on structure, process and outcome measures for nurse case managers and social workers.
The author of nine books, and a frequently sought after speaker, lecturer and consultant, Dr. Cesta is considered one of the primary thought leaders in the field of case management. Among her books are included the "The Case Managers Survival Guide" and "Core Skills for Hospital Case Managers".
Dr. Cesta writes a monthly column called "Case Management Insider" in the Hospital Case Management newsletter in which she shares insights and information on current issues and trends in case management. She is a past commissioner for the Commission for Case Management Certification. She has held positions as Senior Vice President, Corporate Vice President, Director of Case Management and professor of case management.