Processing, please wait
close
Free Webinar : Common Problems and Mistakes in Method Validation in the Drug Development Process
Common Problems and Mistakes in Method Validation in the Drug Development Process
Description
Why should you attend
Areas covered
Who will benefit
Speaker
Test methods must be validated prior to use during critical phases of drug development. Validation failures are a common problem that increases cost of drug development and delays product timelines. Some of the common problems that negatively impact the quality of validations may be avoided with proper planning and assessment of development data. This webinar provides insight into scenarios that may become problems during method validation and addresses procedures designed to overcome the challenges. Topics covered include the importance of extensive method development, use of DOE to set method limits and understand robustness, assessing trends that may have an impact on assay quality and appropriate handling of critical reagents.
This webinar provides information that will assist attendees with identifying and correcting common issues that may arise during validation of methods required in drug development. Included among those issues are capturing all method details in the written procedure, setting the schedule for the validation and analyzing data in progress. Issues revolving around lack of supporting data for validation acceptance criteria, problems with lack of analyst training and not testing specific parameters during development will be addressed. Attendees should gain knowledge to help resolve potential issues that may arise during validation. While failure is an unwanted result for some validations, learning from failures is a key concept that will be addressed.
Validation of test methods is a critical requirement for the drug development process. Testing of drug substance and drug product for quality requires validated methods. In addition, testing samples for PK/PD studies requires methods that are consistent, robust, rugged, sensitive and specific in a variety of matrices. This webinar will address issues that arise during development and validation that lead to failure and rework. Validation rework is costly and impacts timelines negatively. Properly preparing for validation contributes to successful, on time completion of method validations. Collecting sufficient data prior to validation that can reliably support acceptance require is a frequent issue. Setting appropriate acceptance criteria based on data from final development and qualification is important for assay performance in the validation. The webinar also includes approaches to validation that can prevent failure and increase successful completion of validation.
Defining the method selected for development
Certifying the reference standard
Setting appropriate limits for reagents
Reagent supply and sample handling
Testing robustness/ruggedness/selectivity/specificity prior to validation
Analyst training
Peer review of the test method
Validation protocol and templates
Preplanning
Documentation of deviations and failures
Method Development Scientists
Method Validation Scientists
Quality Control Professionals
Quality Assurance Professionals
Manufacturing Professionals
Laboratory Managers
Auditors
Regulatory Affairs Professionals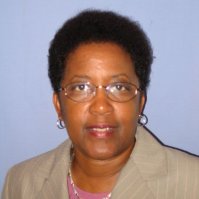 Gwen Wise-Blackman has 20 years of combined experience in Cell-Based Assays and Quality Systems. She has worked at DuPont Pharmaceuticals, Catalent Pharma Solutions (formerly Magellan Laboratories and Cardinal Health), Covance, and Salix Pharmaceuticals. Her focus has been in High-Throughput Screening, Cell-Based Assay Method Development and Validation, and Quality Assurance. Gwen has a Bachelor of Science degree in biology from M.I.T and a PhD in Pharmacology from UVa. She is a member of ASQ and AAPS.