Processing, please wait
close
Free Webinar : Auditing Hospital-Physician Arrangements for Stark Law Compliance: Key Legal Considerations for Health Systems, Hospitals and Medical Groups
Auditing Hospital-Physician Arrangements for Stark Law Compliance: Key Legal Considerations for Health Systems, Hospitals and Medical Groups
Description
Why should you attend
Areas covered
Who will benefit
Speaker
Health care organizations should periodically audit their existing arrangements to ensure they are compliant with Stark's technical requirements and key tenets of defensibility (e.g., fair market value, commercial reasonableness, and not taking into account designated health service referrals, etc.) in case their physician compensation arrangements are ever challenged.
Mr. Wolfe will offer best practices for implementing and auditing physician compensation arrangements to minimize liability exposure and penalties, including conducting compliance audits, instituting policies, and establishing ongoing monitoring and reviews.
Healthcare reform has invigorated the government's focus on healthcare fraud, including enforcement of the Stark Law. Improper design and implementation of physician arrangements can result in penalties, denial of payments, and exclusion from federal health care programs. Thus, ensuring Stark law compliance will be critical for medical groups, hospitals and health systems looking to manage areas of enterprise risk.
General Stark Law overview.
The requirements for compliance with key regulatory exceptions and safe harbors.
Recent enforcement trends, self-disclosure and other hot topics.
A discussion of the audit process and how to resolve issues that may arise
In-House Counsel
Health Care Compliance Officers
Health Care Human Resources
Health Care CFOs
Health Care Executives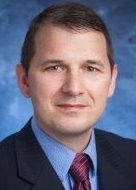 Joseph Wolfe is an attorney with Hall Render, the largest health care focused law firm in the country. He provides advice and counsel to some of the nation's largest health systems, hospitals and medical groups on a broad range of regulatory, operational and strategic matters. He regularly counsels clients on a national basis regarding compliance-focused physician compensation strategies. He is a frequent speaker on issues related to the physician self-referral statute (Stark Law), hospital-physician transactions, physician compensation governance and health care valuation issues. Before attending law school at the University of Wisconsin, he served as a combat engineer in the United States Army.