Processing, please wait
close
Free Webinar : Food Packaging: Best Practices to improve Quality Checks & Good Manufacturing Practices (GMP) with Special Focus on Heat Processed Flexible Packaging
Food Packaging: Best Practices to improve Quality Checks & Good Manufacturing Practices (GMP) with Special Focus on Heat Processed Flexible Packaging
Description
Why should you attend
Areas covered
Who will benefit
Speaker
In today's society, packaging is pervasive and essential. It surrounds, enhances and protects the products we buy. Consequently, it is essential to select the materials/laminated film most appropriate for the conditions of use and clearly define performance characteristics for the finished package.
Attend this webinar to avail yourself the exclusive guidance on the Good manufacturing Practices for flexible packaging. This webinar will discuss in depth correct material selection and requirements for pre-formed and reel fed films. In addition you will learn various filling techniques and how to determine the burst strength of a pouch as an indication of correct sealing conditions.
The session will demonstrate practical examples of pouch defects, description and troubleshooting. Above all, the webinar will equip you with the skills to conduct quality assurance checks. These includes temperature, pressure, dwell time, headspace measurements and dye penetration test.
Film Selection
Pouch performance & specification
Filling techniques
Racking & pack holding system
Pouch sealing
Heat processing requirements
Measurement of sealing conditions
Quality checks (e.g. Dye penetration test, compression burst testing)
Owners of SME's
R & D
QA/QC personnel's
VPs of operation and quality in food companies
Specification developers
Food packaging suppliers
Food processors and manufacturers
Food Safety Auditors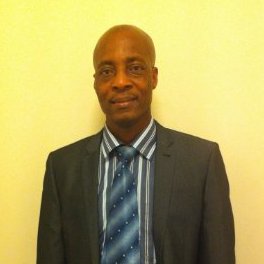 Rotimi Toki , is principal of Rottoks Food Safety Management Consulting Services Limited. He has provided services to some of the top brands in food service and manufacturing sectors. Rotimi specializes in Quality Systems Audit, developing an integrated food safety management system based on HACCP principles. He has more than 20 years of experience. He works with industry in applying the principles of quality and food safety management. He has been an integral part of raising industry standard and helping manufacturers achieving Quality certifications.
He has worked at many senior Technical, Operational and Quality levels within the Food Industry in Ireland , Nigeria and the UK, namely, Brian Munro, Cuisine de France, Tesco and Marks & Spencer gaining valuable hands on experience which he bring seamlessly into every training course. Rotimi, is a Food Technologist, a certified food safety trainer and Safefood360 certified partner. He has a Master degree in Food Safety Management from Dublin Institute of Technology.