Home
>
Training
>
Live Webinars
> Excel Chart Tips: Save Time and Get Better Results
Processing, please wait
close
Free Webinar : Excel Chart Tips: Save Time and Get Better Results
Product id : IQW15C8608

Excel Chart Tips: Save Time and Get Better Results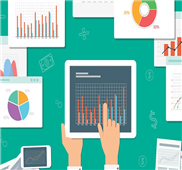 Speaker

: David Ringstrom

Schedule

: Friday, October 13, 2017 | 12:00 PM PDT | 03:00 PM EDT

Change Timezone

:

Duration

: 90 Mins

Level

: Basic
Purchase options
Description
Why should you attend
Areas covered
Who will benefit
Speaker
In this enlightening session, Excel expert David Ringstrom, CPA, shares a variety of tips and techniques to help you create and automate your Microsoft Excel charts. David covers several helpful features, including the Recommended Charts feature, the Slicer feature, the Sparkline feature, the PivotCharts feature and more. In addition, he explains how to avoid repetitive formatting, how to create self-updating chart titles and how to liven up your charts with clip art.
David demonstrates every technique at least twice: first, on a PowerPoint slide with numbered steps and second, in Excel 2016. He draws to your attention any differences in Excel 2013, 2010, or 2007 during the presentation as well as in his detailed handouts. David also provides an Excel workbook that includes most of the examples he uses during the webcast.
After attending the webcast, participants should be equipped to:
Use Excel charts more effectively and efficiently
Create self-expanding charts by way of Excel's Table feature
Save time by copying chart formatting between charts and using chart templates
Apply the Slicer feature and the Sparkline feature
Apply the Recommended Charts feature
Avoid repetitive formatting
Recognize which features are disabled in some workbooks
Use the SUMIF function
Apply the PivotCharts feature
Comparing user interface changes in Excel 2013 and 2016 that have vastly simplified chart-related tasks
Creating self-updating chart titles that are linked to formulas within a worksheet cell
Enlivening your charts with clip art in any version of Excel
Exploring the Recommended Charts feature in Excel 2013 and later
Learning to avoid repetitive formatting by using chart templates and determining where this feature was relocated in Excel 2013 and later
Learning why certain features, including slicers, sparklines, and charts, are disabled in some workbooks
Using the SUMIF function to summarize data based on a single criterion
Using the Table feature in Excel 2007 and later to create charts that expand or contract automatically as your source data changes
Accountants
CPAs
CFOs
Controllers
Excel Users
Income Tax Preparers
Enrolled Agents
Financial Consultants
IT Professionals
Auditors
Human Resource Personnel
Bookkeepers
Marketers
Government Personnel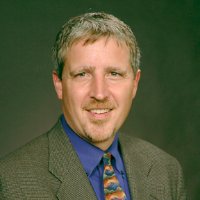 David H. Ringstrom, CPA, is an author and nationally recognized instructor who teaches scores of webinars each year. His Excel courses are based on over 25 years of consulting and teaching experience. David's mantra is "Either you work Excel, or it works you," so he focuses on what he sees users don't, but should, know about Microsoft Excel. His goal is to empower you to use Excel more effectively.
People also viewed :