Home
>
Training
>
Live Webinars
> HIPAA: 7 Deadly Sins – 7 Simple Solutions
Processing, please wait
close
Free Webinar : HIPAA: 7 Deadly Sins – 7 Simple Solutions
Product id : IQW15C8536

HIPAA: 7 Deadly Sins – 7 Simple Solutions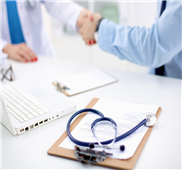 Speaker

: Paul R. Hales

Schedule

: Tuesday, April 25, 2017 | 10:00 AM PDT | 01:00 PM EDT

Change Timezone

:

Duration

: 60 Mins

Level

: Intermediate
Purchase options
Description
Why should you attend
Areas covered
Who will benefit
Speaker
Top 7 HIPAA Violation Concerns revealed by Federal HIPAA Compliance Audits ordered by Congress. The U. S. Department of Health and Human Services (HHS) is conducting mandatory HIPAA Compliance Audits of covered entities and business associates to ensure they comply with HIPAA Privacy and Security Law. HHS's HIPAA Compliance Audit has more than 170 detailed sections – but picked only 7 for the first round! Why? Those 7 are responsible for the most violations, the most breaches of Unsecured PHI –they are the most dangerous and worrisome. This webinar tells you what they are and the simple steps to comply with each and protect your organization.
Take uncertainty and fear out of HIPAA compliance. Following HIPAA Rules is easy when you know the steps. In this webinar Paul Hales walks you through the steps the 7 Simple Solutions to satisfy HHS's top 7 HIPAA concerns the 7 Deadly HIPAA Sins.
Master the Top 7 HHS HIPAA Compliance Hot Buttons
Notice of Privacy Practices & Content Requirements
Provision of Notice – Electronic Notice
Individual's Right of Access to Protected Health Information
Timeliness of Breach Notification
Content of Breach Notification
Security Management Process - Risk Analysis
Security Management Process - Risk Management
Health Care Providers and Business Associates
HIPAA Compliance Officials
Risk Managers
Compliance Managers
Information Systems Managers
Contract Managers
Legal Counsel
Privacy & Security Officials
Auditors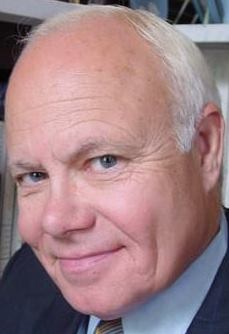 Paul R. Hales J.D, is an attorney at law in St. Louis, Missouri whose practice has included specialization in the HIPAA Privacy and Security Rules from the dates they became effective. He provides assistance and counseling on the new, more demanding compliance requirements of the HITECH modifications to HIPAA. Paul is the author of all content in The HIPAA E-Tool, an Internet-based, Software as a Service product for health care providers and business associates. Mr. Hales is licensed to practice before the Supreme Court of the United States, Federal Appellate and District Courts, the State Courts of Missouri and is a graduate of Columbia University Law School.
People also viewed :