Home
>
Training
>
Live Webinars
> How to Manage OCR/HHS HIPAA/HITECH Audit
Processing, please wait
close
Free Webinar : How to Manage OCR/HHS HIPAA/HITECH Audit
Product id : IQW15C8523

How to Manage OCR/HHS HIPAA/HITECH Audit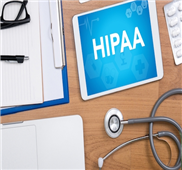 Speaker

: Srini Kolathur

Schedule

: Tuesday, April 25, 2017 | 10:00 AM PDT | 01:00 PM EDT

Change Timezone

:

Duration

: 60 Mins

Level

: Basic & Intermediate
Purchase options
Description
Why should you attend
Areas covered
Who will benefit
Speaker
Among other things, the HITECH Act significantly strengthened HIPAA enforcement activities. In addition to increasing penalties, allowing enforcement by state attorneys general, requiring notices of breaches and making business associates directly subject to penalties, the HITECH Act mandated that Office for Civil Rights of HHS conduct HIPAA audits. This one-hour webinar will focus on the preparation required by healthcare organizations to successfully manage an OCR/HHS audit by regulators.
Section 13411 of the Health Information Technology for Economic and Clinical Health (HITECH) Act, requires Health and Human Services (HHS) to conduct periodic audits of providers and business associates to ensure their compliance with the HIPAA Security and Privacy Rule and breach notification standards. To implement this mandate, the Office of Civil Rights (OCR) has conducted HIPAA/HITECH audit program with KPMG of 115 health care organizations to assess privacy and security compliance. This webinar will focus on the implementation and tracking of HIPAA audit best practices in a healthcare setup in order to prepare for the federal audit using published OCR audit protocols.
Every audit begins with interviews, a questionnaire and a thorough policy and procedures review. Presenter, with his decades of knowledge in the compliance, legal, auditing and security areas, will walk the attendees through the audit process, documentation requirements and implementation specifications of the HIPAA privacy, security and breach rules. This presentation not only provides the opportunity for the participants to prepare for the federal HIPAA audit but also to improve the security posture of their organizations by adopting to changing technology (mobile, social media, Health Information Exchange(HIE), cloud services, etc.) and threat landscape perspective as well. This presentation will uncover reasons why many health information breaches are occurring and help organizations better secure and comply with electronic protected health information by meeting the required and addressable HIPAA/HITECH security rules. The presenter will also share the best practices used for HIPAA security implementation and continuous risk assessment which is considered as "due diligence" by auditors for the HIPAA security compliance program.
Healthcare Technology Adoption/Trends
Healthcare Regulatory(HIPAA/HITECH) and OCR/HHS Audit Overview
Differences between HIPAA and HITECH Regulations
Confidentiality, Integrity and Availability(CIA) & ePHI Data Elements
HIPAA/HITECH Security, Privacy and Breach Requirements
OCR Audit Protocol
Patient Data Privacy, Security and Breach Procedures
Step-by-step guide preparation techniques
Sample policies
Risk Assessment questionnaire for protecting electronic health information
Checklist
This webinar will provide valuable assistance to medical offices, practice groups, hospitals, academic medical centers, insurers and business associates (shredding, data storage, systems vendors, billing services, etc). The titles include:
Compliance Director
CEO
CFO
Privacy Officer
Security Officer
Information Systems Manager
HIPAA Officer
Chief Information Officer
Health Information Manager
Healthcare Counsel/lawyer
Office Manager
Contracts Manager
Srini Kolathur, HITPro, CISSP, CISA, CISM, MBA is a result-driven leader. Srini has several years of experience in helping companies effectively meet and exceed regulatory compliance requirements including SOX, PCI, HIPAA, etc. by using best practices. For the last several years, he has been actively involved in Sarbox controls implementation, PCI-DSS, GRC and internal audit functions in the critical general IT control areas. As internal compliance and audit liaison project manager for Cisco infrastructure group, Srini has managed compliance and automation projects, including developing tracking systems for monitoring privileged user access. Srini has been involved in providing training to staffs at small practices and hospitals so they can effectively comply with HIPAA/HITECH and meaningful use security requirements by using NIST risk assessment framework, HHS HIPAA checklist and best practices for IT assessment.
Srini graduated with an executive MBA degree from Kenan-Flagler business school at UNC-Chapel Hill. Srini is very active in the local ISACA and ISSA chapters. Srini believes in and advocates best practices-based security and compliance program to achieve business objectives. Srini has a long and successful track record of bringing in projects on time and on the budget, and developing high-performance teams, while boosting technical and business expertise, and maintaining high morale.
People also viewed :