Processing, please wait
close
Free Webinar : Preventing and Protecting Against Online Reputation Disasters
Preventing and Protecting Against Online Reputation Disasters
Description
Why should you attend
Areas covered
Who will benefit
Speaker
We'll examine case studies of reputation management and mismanagement. You will learn best practices to protect and enhance your brand. Will examine the pros and cons of reputation management services and how to select one if you choose to go that route. The reasons it is vital that you actively monitor what is being said about your business, who is saying it and where it is being said will be detailed.
The importance of reacting both rapidly and effectively will be explained. Plans and procedures to prevent reputation disasters and react when they happen will be outlined. Social media policies for employees will be covered. You'll learn tips and tactics to mitigate the harm caused by negative reviews on Yelp!, Angie's List, Glassdoor and other review sites.
Perception is the reality. 92% of consumers trust the opinions posted by other consumers online more than they trust their own friends and family. When looking for a good meal do you "Yelp!" local dining establishments? When traveling on business or vacation you probably look at hotel reviews on Travel Advisor before picking a hotel. Doctors, dentists and real estate agents can find the business explode or implode from online review sites. Whether you're an "employer of choice' or an "employer of last resort" impacts hiring costs, time to hire and the stability of your workforce and can be greatly influenced by reviews on sites like Glassdoor.com.
Bad behavior by just one or two employees or going viral on social media could even cause you to go out of business! Inappropriate or misunderstood Tweets, Facebook posts and Instagram can damage your business's reputation before you even know it is happening.
Components of your reputation
Case studies of reputation disasters and responses
Review of review sites
Rapid, reputation response plan
Reputation Management Services: What they can do and how to choose one
"C" Level Executives
Managers
Supervisors
Security
Risk Management
Human Resources
Creative Directors
Writers
Sales Managers
Web Developers
Bloggers
Social Media Managers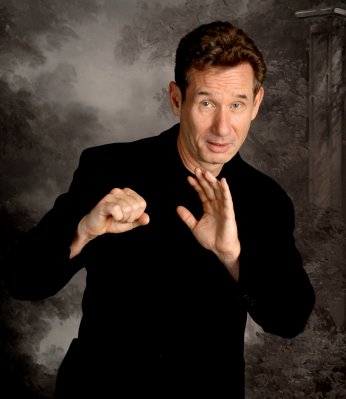 Joe Rosner is the Director of Best Defense USA and a nationally recognized expert on workplace violence and personal safety for health care and other occupations. The aim of Joe's organization is to impart his military, law enforcement, bodyguard background and sales and sales training skills for his audiences' benefit. He has Black Belt in three martial arts, is a private pilot and a certified self-defense instructor. He is the author of Street Smarts & Self Defence for Children as well books and articles on workplace violence prevention and personal safety for healthcare.
Joe has presented at The National Emergency Management Summit, The American Healthcare Association, The Heartland Healthcare Conference, and numerous state healthcare and hospital conferences. His credentials include law enforcement, military and bodyguard experience and growing up on the south side of Chicago. Joe has been featured in the Chicago Tribune, Realtor Magazine, and other industry publications as well as on numerous radio and TV program.