Home
>
Training
>
Live Webinars
> Challenges for Data Collection in Clinical Trials for Low Cost Wearable Monitors
Processing, please wait
close
Free Webinar : Challenges for Data Collection in Clinical Trials for Low Cost Wearable Monitors
Product id : IQW15C8377

Challenges for Data Collection in Clinical Trials for Low Cost Wearable Monitors
Speaker

: Sarah Fowler Dixon

Schedule

: Wednesday, April 26, 2017 | 10:00 AM PDT | 01:00 PM EDT

Change Timezone

:

Duration

: 60 Mins

Level

: Basic & Intermediate
Purchase options
Description
Why should you attend
Areas covered
Who will benefit
Speaker
Activity monitors, smart watches, patches are just some examples of wearable monitors. Health care is full of them. Sleep monitors, EKGs, radiation exposure devices and respiratory devices to name a few. With more and more of these devices becoming common place, it's inevitable that researchers will want to mine this data.
Collection and use of some of this data is already occurring as research participants are given the devices to wear and data collection goes into a research record. But, with the commonplace use of these devices for recreational purposes, it's safe to assume that a researcher at some point will ask to access and use data that was not originally generated for research purposes.
As this is an evolving area of research, many questions need to be addressed. Questions such as:
What do the regulations have to say about these uses?
Are there ethics that come into play?
Are there privacy concerns and can the manufacturers of these devices just share and use information for research purposes?
Does this constitute big data and if so, are there implications?
Attendance at this webinar will begin to provide answers and guidance for those wishing to pursue this venue of data collection.
Types of devices being used and what is being collected
Federal regulations that come into play when wishing to access data
Privacy laws protecting data and data sharing
Examples of research done using this type of data
Technology considerations when collecting and sharing electronically captured data
Implications for data collections
This webinar will provide valuable assistance to all personnel in:
Human Subjects Research
Data Management
Healthcare interested in exploring the field of Clinical Research
Clinical Research Coordinators
Principal Investigators/Physicians
Administration in charge of Clinical Research
Regulatory Compliance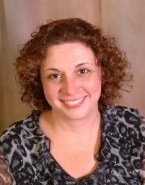 Sarah Fowler-Dixon, PhD, CIP currently works with the human research protection program at Washington University School of Medicine. She has developed a comprehensive education program for human subject research which has served as a model for other institutions. She crafted budgets, policies, procedures, guidelines, reporting, and training for researchers and staff. She often works with state and federal authorities such as the NIH and FDA. She has provided consultation regarding ethical, federal, state, and institutional requirements in the design and execution of projects. Dr. Fowler-Dixon teaches research ethics and regulatory affairs, the fundamentals of clinical research management and mentors honors students in the Clinical Research Management program.
People also viewed :