Processing, please wait
close
Free Webinar : How to perform a Risk and Controls Matrix for SOX 404, Internal Audit Risk Assessment and Fraud Risk Assessment
How to perform a Risk and Controls Matrix for SOX 404, Internal Audit Risk Assessment and Fraud Risk Assessment
Description
Why should you attend
Areas covered
Who will benefit
Speaker
The 21st century business organization requires active and engaged risk management activities. Today's risk and compliance process is rather complex and dynamic, therefore it requires the governance, risk, and compliance professional to possess certain skills in order to effectively complete their duties and responsibilities. The days of using staid audit programs are over. Therefore risk and compliance professionals must be able to evaluate each business process using a risk-based approach and to prepare risk and compliance documentation for each engagement.
Whether you are planning a SOX engagement, or an internal audit, regulatory compliance requirements, or other separate evaluations, just where do you start with planning for the engagement? How do you complete the necessary risk and control documentation that you will need to successfully complete the engagement?
Attend this webinar to learn more.
What information is needed to prepare the Risk and Controls Matrix?
What accompanying documents are required in order to prepare the Risk and Controls Matrix?
Process Narrative
Process Flow Diagram
What are the elements contained in a Risk and Controls Matrix?
What is the process for preparing the Risk and Controls Matrix?
What is the final outcome of a completed Risk and Controls Matrix?
What happens next after you have completed the Risk and Controls Matrix?
Beginning Internal Auditors
Compliance Professionals
Operational Risk professionals
Finance Professionals
Board Members
Internal Auditors
External Auditors
Audit Committee Members
Operational Risk Managers
Departmental Managers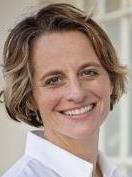 Marna Steuart has been in the audit industry for over twenty years. Ms. Steuart began her career with a Big Four firm as an external auditor, then as an internal auditor in several different capacities within several different industries. Ms. Steuart obtained her Certified Fraud Examiner license in 2007 and was the main fraud investigator for five years at a large utility company. She was responsible for performing and updating the fraud risk assessment on an annual basis and conducting over fifty internal fraud investigations during her time at this organization.