Home
>
Training
>
Live Webinars
> Quality By Design
Processing, please wait
close
Free Webinar : Quality By Design
Product id : IQW15C8249

Quality By Design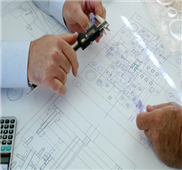 Speaker

: Susanne Manz

Schedule

: Tuesday, August 8, 2017 | 10:00 AM PDT | 01:00 PM EDT

Change Timezone

:

Duration

: 90 Mins

Level

: Basic & Intermediate
Purchase options
Description
Why should you attend
Areas covered
Who will benefit
Speaker
This webinar will help you learn the basics of design controls for medical devices. This webinar will focus on the fundamental concept that quality cannot be inspected in… it must be designed in. We'll cover the regulations and expectations for design control. We'll discuss how design control fits into your Quality Management System. Successful integration can enhance your new product development process.
Design Controls are considered a critical process by the FDA. Yet is still one of the most frequent areas for 483 and Warning Letter observations. Most importantly, Design Control is critical to product quality and the ensuring safe and effective products for your customers. This webinar will cover the basics of design controls for medical devices. We will discuss the requirements for design controls and how to translate them into an efficient and effective process for your company. Intrinsic quality, safety, and effectiveness of a device are known to be established during the design phase yet, statistics show, a significant percentage of all medical device recalls are due to design problems. A device recall can have a disastrous impact on your customer, your reputation, and your business success. This webinar can help you avoid common problems and create a design control process that is a competitive strength for your company.
FDA Expectations, Regulations
Lessons Learned and Enforcement Case Studies
Common Mistakes and how to avoid them
Design Control Process
Design History File
Linkages to other Quality System Requirements
Best Practices
Preparing for an FDA or NB Inspection
Quality Systems Specialists
Design Engineers
Quality Engineers
Quality and Compliance Specialists
Internal Auditors and Managers
Training Specialists
Supplier Quality Engineers and Auditors
Quality/Compliance managers or directors for Medical Device companies
R&D Leaders
R&D Project Managers
General Managers wanting to learn how to understand Quality System requirements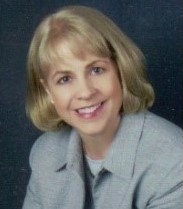 Susanne Manz is an accomplished leader in the medical device industry with emphasis on quality, compliance, and six sigma. She has an extensive background in quality and compliance for medical devices from new product development, to operations, to post-market activities. She has a BS in Biomedical Engineering and an MBA from the University of NM. She earned her Black Belt and Master Black Belt certifications while at Johnson and Johnson. Susanne also holds Regulatory Affairs Certification (RAC) from RAPS and Certified Quality Auditor (CQA) certification from the American Society for Quality. Susanne has now established a consulting business with a mission to provide services to help medical device companies achieve world-class quality and compliance.
People also viewed :