Processing, please wait
close
Free Webinar : How to Manage Chaos in the Workplace
How to Manage Chaos in the Workplace
Description
Why should you attend
Areas covered
Who will benefit
Speaker
This session is for leaders who are experiencing low morale, high turnover, lack of knowledge transfer from boomers to younger generations, professional development, work expectations and rewarding and appreciation among 5 generations.
Many organizations are faced with how to meet the expectations of 5 generations. This session will cover the different expectations among the five generations and how leaders can manage chaos in the workplace and still be productive and profitable.
You will be provided some best practices and tools to manage chaos in the workplace.
Do you have the skills for managing 5 Generations in the Workplace? How is your employee turnover, how are you engaging your employees, do you reward and appreciate your employees?
If you answer "no" to any of the questions this session is for you!
The session will provide an overview of the different generations, their work expectation, what's change in the workplace and how leaders can manage chaos in today's workforce.
We will look at the changes that have taken places and provide some solutions on how to manage chaos in your workplace.
• We will discuss the five generations and their work expectations
• Discuss different ways of communicating
• Career path vs career opportunities
• What's causing chaos?
• Tips on how leaders can manage chaos
HR Managers
Business Owners
Office Manager
HR Generalists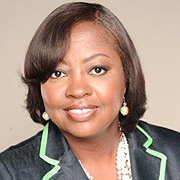 Tonia Morris is the founder and owner of Simply HR, LLC, a HR consulting company which assist small to medium size organization in transforming their organization by embracing a multi generation culture.
The author of Compassion@Work, and a frequently sought after speaker, trainer and consultant, Tonia is known as the Generational Connector who build culture that is Generational Inclusive.
Tonia is very active in the HR community and serve as a board member for NABWIC. She has held positions as Executive HR Professional for both private and public sector