Processing, please wait
close
Free Webinar : Constructive Acceleration - At Home & Abroad
Constructive Acceleration - At Home & Abroad
Schedule
Tuesday, September 11, 2018 | 10:00 AM PDT | 01:00 PM EDT
Description
Why should you attend
Areas covered
Who will benefit
Speaker
Constructive acceleration is judge made law created by the Boards of Contract Appeals in the 1960's to establish an equitable remedy for contractor recovery when owners refuse to recognize delay. In the U.S. there is a standard six part test to prove entitlement to a constructive acceleration claim. Most U.S. contractors are familiar with the claim concept and what has to be proven. However, constructive acceleration is not well accepted in other countries around the globe. Notwithstanding this lack of global acceptance, research indicates that in most countries surveyed contractors can recover under such situations. This webinar explores potential avenues of recovery for contractors in 20 different countries.
How to perfect a constructive acceleration claim under U.S. law
Learn how to recover when faced with constructive acceleration situation in a number of other countries around the globe
Understand the common themes supporting alternative legal theories around the globe
Receive practice tips on how to reserve rights and successfully prosecute such a claim
Among the topics covered in this 90-minute webinar are the following:
The history of constructive acceleration in the U.S
The elements of proof necessary to recover under this claim
The potential for claim recovery in the following countries:
Australia, Brazil, Canada, China, Colombia, Egypt, France, Germany, Hong Kong, India, Indonesia, Ireland, Malaysia. Oman, Singapore, South Africa, Sri Lanka, Trinidad and Tobago, United Arab Emirates and the United Kingdom
Legal Counsel advising clients performing international work
Design Professionals and Construction Managers working on international projects
Contractors and Subcontractors performing international projects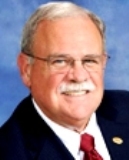 James G. Zack, Jr. is the Senior Advisor, Navigant Construction Forum™ – the construction industry's global resource for thought leadership and best practices on avoidance and resolution of construction project disputes globally. Formerly, Executive Director, Corporate Claims Management, Fluor Corporation; Vice President, PinnacleOne; and Senior Construction Claims Consultant, CH2M HILL, Inc. With 45 years' experience he is a recognized expert in mitigation, analysis and resolution or defense of construction claims. A Fellow of AACE and RICS, Mr. Zack is a Certified Forensic Claims Consultant, a Certified Construction Manager and a Project Management Professional as well as a nationally known author and speaker on construction claims.